You're Invited!
Church family- join us each Wednesday at 5pm for a powerful prayer service! As we continue to grow and move forward we need to fervently be in prayer for our church. Let's seek the Lord together on how God wants us to grow and what His plan is for us!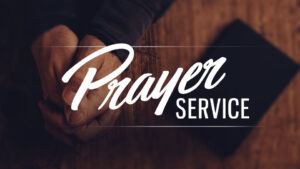 Third season of Cars and Coffee coming in May 2023!! Seccond Saturday of every month til October!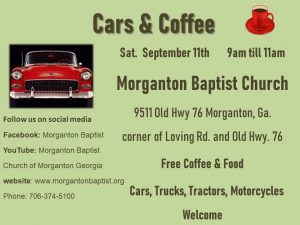 Very excited about what God is doing in our church and each year in our Women's Ministry! He has always provided a wonderful way to have our Women's Retreat and it's always a blessing!!!
This year will be no exception! We are so excited to announce that our retreat this year will be at Camp Morganton Friday January 27th-Sunday January 29th. Come stay the weekend with us or just come for the sessions. We will begin Friday night at 6:00pm. The cost of the retreat is absolutely FREE!! But please confirm with us if you will attend so we will know how many to plan for. Thanks! Can't wait to see you there!!
For more information contact Sherri Vincent or Nicole Kincaid.